Top-quality service that will keep your HVAC systems in top condition.
At Aircon Mechanical Systems Inc., we employ the best approach based on your equipment and objectives and take care of reporting all details and recommendations to management. Our elite technicians are experienced with all types of commercial mechanical systems in Etobicoke, Ontario and can provide high-quality service that fits your budget. We believe a preventive maintenance approach not only keeps your system always working in its best condition, but also allows us to foresee and communicate any upcoming service that is required before it becomes an emergency.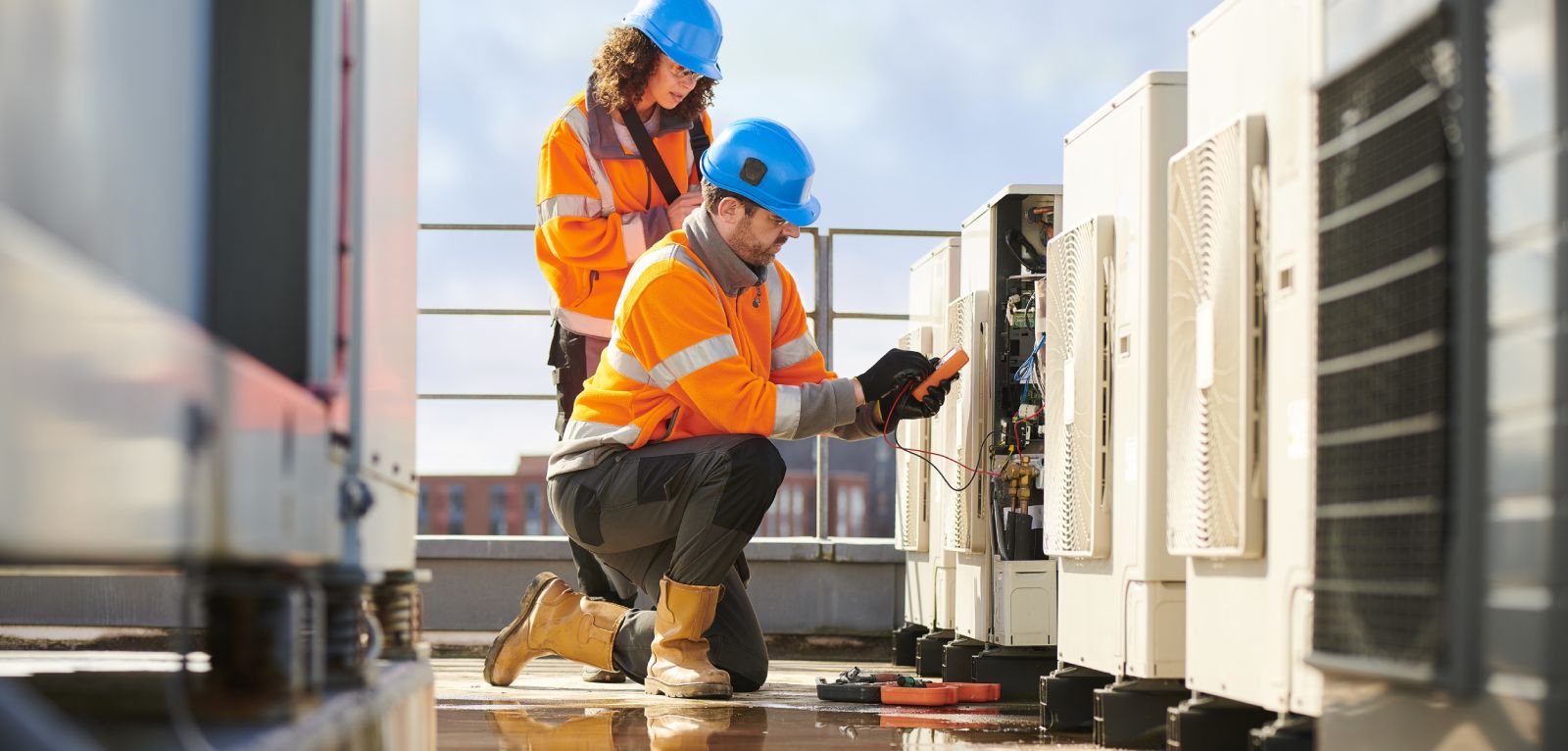 Common Questions About Building Maintenance
Maintaining your building's HVAC equipment is essential and our team at Aircon Mechanical Systems Inc. is here to help you with all your building maintenance needs. We also we want you to feel as informed as possible about the process to keep you and your tenants as comfortable as possible.
What are the benefits of regular maintenance?
Benefits include increased efficiency of your systems, cost savings, and improved reliability for your building's systems. However, these are just a few of the main ones – the benefits of regular maintenance go far beyond just having mechanical systems stay in proper working order. It also lets us catch issues proactively. As a result, repairs are less detrimental to your operations and they are less expensive and extensive to fix.
What systems do you service?
Air Conditioning Systems
Building Automation Systems
Roof-top Systems
Make-up Air Systems
Variable Speed Drive
Boilers & Chillers
Radiant & Infrared Heating
Ramp Heating Systems
Circulation & Booster Pumps
Power Conditioning Devices
Gas Monitoring Systems
And Much More…
Reach out today if you would like to learn more about our building maintenance services.
---
At Aircon Mechanical Systems Inc., we offer building maintenance services for customers in the GTA, Toronto, Ajax, Aurora, Bolton, Brampton, Etobicoke, King City, Nobleton, Markham, Milton, Mississauga, Newmarket, North York, Oakville, Pickering, Richmond Hill, Scarborough, and Vaughan, Ontario.
Similar Services We Offer: