We have more than 30 years of experience with HVAC system design and maintenance.
Controlling expenses is critical for any business in the GTA, Ontario. One that you can control with the help of our team at Aircon Mechanical Systems Inc. is your heating and cooling costs. Our technicians have the experience to ensure your HVAC system is operating at top efficiency while providing necessary comfort for all building inhabitants. A properly functioning HVAC system also lasts longer and needs fewer repairs, leaving you two more ways to control expenses.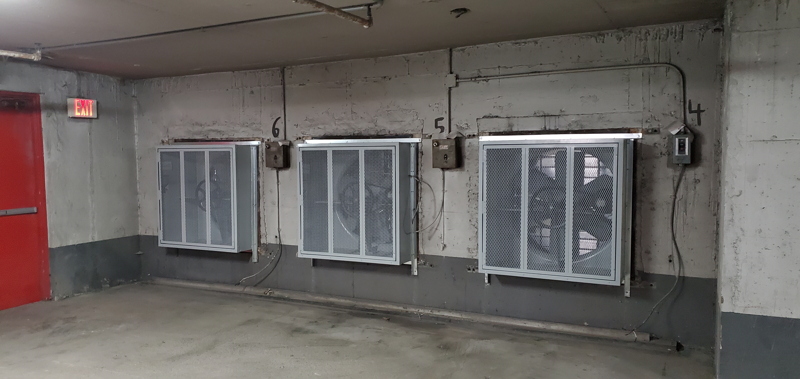 We have more than 30 years of experience with new building projects and building maintenance services. It is safe to say that your HVAC system is in the best of hands, regardless of how many units and other components are involved. We are familiar with all types of HVAC systems, including rooftop systems, commercial chillers, ramp heating systems, boilers, and more.
If your current HVAC system isn't giving you the energy savings you want, ask us about energy-efficient retrofits so you can enjoy optimal commercial energy conservation. Not only will you save on heating and cooling costs, but also reduce the carbon footprint of the building for the benefit of the environment.
Call us today to schedule an appointment to discuss analyzing the output and efficiency of your HVAC system to come up with the best solution for energy efficiency. We can conduct a commercial energy audit and then relay to you the best options based on the audit findings. We will address all your questions so you can be well-informed about how to get the most from your HVAC while enjoying energy savings. Call today to learn more.
---
At Aircon Mechanical Systems Inc., we install and service commercial HVAC systems for customers in the GTA, Toronto, Ajax, Aurora, Bolton, Brampton, Etobicoke, King City, Nobleton, Markham, Milton, Mississauga, Newmarket, North York, Oakville, Pickering, Richmond Hill, Scarborough, and Vaughan, Ontario.
Similar Services We Offer: