Our team offers thorough maintenance services to help you keep your facilities in excellent condition.
At Aircon Mechanical Systems Inc., our goal is to help you take care of your facilities. We have extensive experience in building maintenance—more than 30 years' worth—and you can count on us to keep every system in your facility in good working order.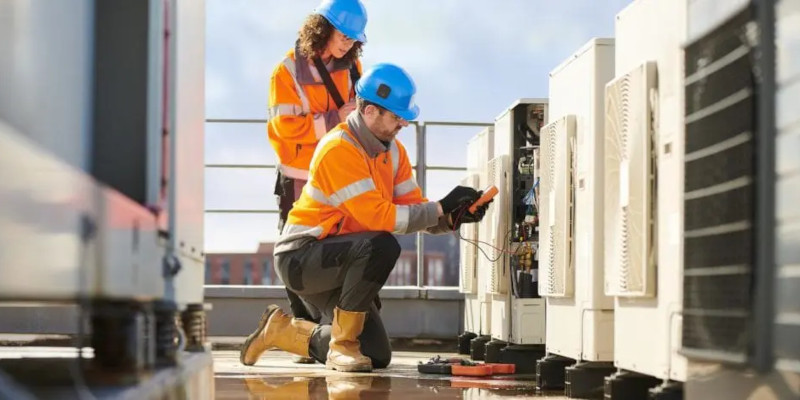 By investing in our building maintenance services, you will not only keep your HVAC, plumbing, and other systems in peak condition, but you will also receive advanced warning about any additional service that may be required—in other words, our team will let you know whenever your systems require additional work. If you want to keep your building in great shape, we encourage you to set up a regular schedule of building maintenance services.
Using our building maintenance services offers several benefits:
First, maintaining your systems will make sure they operate as efficiently as possible, which in turn will save you money on energy and water bills.
Second, well-maintained systems will work more reliably and experience fewer malfunctions, which will save you money on repairs and spare you a great deal of stress.
Third, our maintenance team will give you a heads-up whenever we spot anything in your systems that requires further attention, allowing you to fix the problem as soon as possible and avoid interruptions to your business operation.
We are proud to serve the Toronto, Ontario area, and we want to help you keep your facility in great condition. If you are looking for effective, reliable building maintenance services, we encourage you to give us a call.
---
At Aircon Mechanical Systems Inc., we offer building maintenance services for customers in the GTA, Toronto, Ajax, Aurora, Bolton, Brampton, Etobicoke, King City, Nobleton, Markham, Milton, Mississauga, Newmarket, North York, Oakville, Pickering, Richmond Hill, Scarborough, and Vaughan, Ontario.