Energy Innovations & Solutions That Can Save Your Facility Money
At Aircon Mechanical Systems Inc., our mission is to be a leader in providing innovative, reliable,
energy-efficient equipment and solutions
that exceed our clients' expectations. We pride ourselves on our ability to execute high-quality, under-budget projects and services that extend clients' asset values and are delivered on time.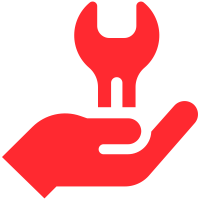 Top-quality service that will keep your HVAC systems in top condition.
Completed Projects
The scopes of our projects are as varied as the services we provide. We have installed and serviced systems for various applications, including office buildings, convention centers, low-rise condominiums, factories, and retail properties. Between our high-quality service and turn-key HVAC solutions, it is easy to see why we have been successful over the last 30 years, and we look forward to many more as the premier company offering HVAC systems and services in the GTA.
Contact Us For More Information