We are the mechanical contractor you can trust.
At Aircon Mechanical Systems Inc., we are a leader in commercial HVAC solutions. Your building's HVAC system is an integral part of your building, and without it, you could not run your operations safely, comfortably, or effectively. As your mechanical partner, we can help you keep your HVAC system running like it should, ultimately saving your business money and helping you keep your operations running.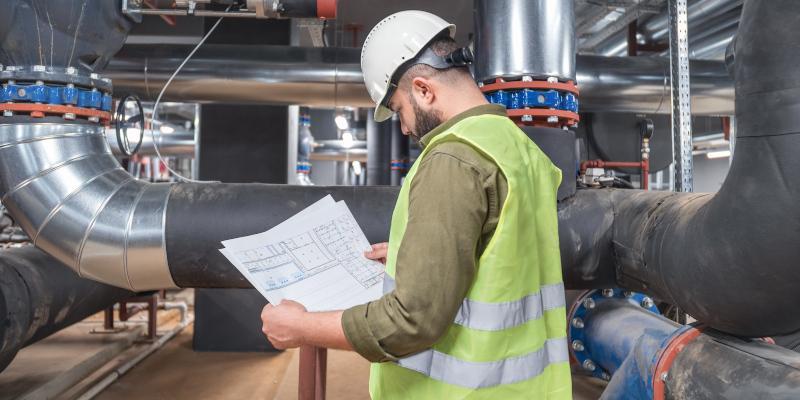 Why Choose Aircon Mechanical Systems Inc.?
There are many reasons why you should choose us as your mechanical contractor. First and foremost, we are committed to enhancing client asset values through measures that improve equipment efficiency and longevity.
Second, we have over 30 years of experience working as a mechanical contractor and serving building owners throughout the GTA, Ontario. This experience allows us to manage projects effectively and better serve our clients with whatever they need.
Third, we specialize in turn-key solutions. These include everything from energy management and engineering to building automation control, project management, cranes & aerial lifts, and much, much more. Whatever your business requires from us, we will deliver on time and under budget.
Our Mechanical Services
To better serve the needs of our clients, we offer an extensive list of mechanical services. These include:
Building maintenance services—The best way to preserve your HVAC unit's efficiency and functionality is to maintain it. We can partner with your organization to institute a maintenance plan that helps you keep this critical system in top condition.
Energy-efficient retrofits—Over time, commercial HVAC systems start to wane in terms of their efficiency. But investing in a new unit is expensive, and the installation alone is a time-consuming, labor-intensive project. Instead of automatically assuming you need a new HVAC system, let us introduce you to the idea of retrofitting your existing equipment for improved energy efficiency.
New construction—When constructing a new building, you have to consider the HVAC system and how it will perform. We can provide solutions from concept to completion, installing an HVAC system that complements your new building's operations and works within the specific layout of your site.
Commercial HVAC services—As your full-service mechanical services provider, we can help with whatever your commercial HVAC system needs. Whether you need someone to help you maintain your equipment or come in and perform an emergency repair, we are the ones for the job.
Commercial Energy Assessments—How much energy does your building use? Could you improve the way your building uses energy to save money and extend the life of your equipment? We can perform a commercial energy assessment at your building to help you optimize your equipment and identify ways to conserve energy.
Contact Us Today
Your satisfaction is always our top priority, and we are eager to show you why you should trust us as your mechanical contractor for everything related to your building's HVAC system. To schedule an energy assessment, find out more about our range of HVAC services, or talk to us more about what your HVAC system requires, get in touch with us today.
---
At Aircon Mechanical Systems Inc., we offer mechanical solutions for HVAC systems for customers in the GTA, Toronto, Ajax, Aurora, Bolton, Brampton, Etobicoke, King City, Nobleton, Markham, Milton, Mississauga, Newmarket, North York, Oakville, Pickering, Richmond Hill, Scarborough, and Vaughan, Ontario.