Our team provides expert building maintenance services to help you keep your systems in good working order.
Maintaining the facilities is an important part of any business, so it's important to choose the right team to provide the services you need. Our team at Aircon Mechanical Systems Inc. has extensive experience working on a wide variety of commercial systems, so you can count on us to keep your facility's HVAC equipment and more in peak condition.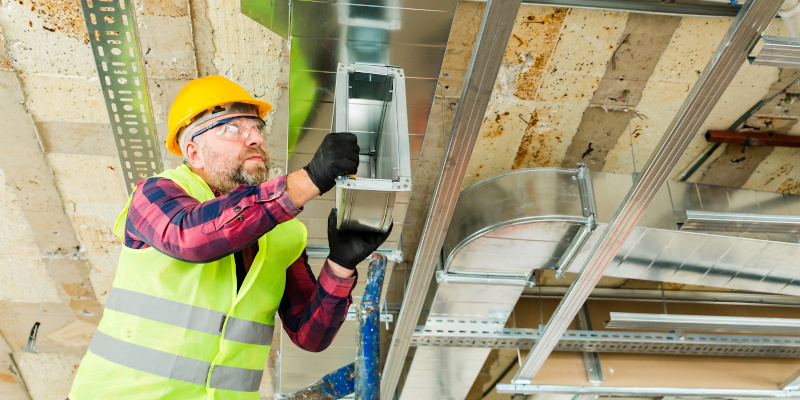 Our building maintenance services have several benefits: they help your systems work more efficiently, which in turn reduces your operating costs, and they also make your systems more reliable so that you are less likely to need emergency repairs later. As part of our building maintenance services, our experienced technicians will examine your systems and note any issues they find, and we can then correct these issues before they can develop into major problems.
Our team services a wide variety of systems, including air conditioning systems, boilers, variable-speed drives, gas monitoring systems, and more, so if you want to keep these parts of your operation in great working order, don't hesitate to give us a call. We'll make sure to keep you informed about our findings and the state of your systems so that you can make the best decision for how to proceed.
We are proud to serve the Newmarket, Ontario community, and we want to help you do what's best for your commercial property. If you are looking for high-quality building maintenance services, we encourage you to give us a call to find out more about how we can help you.
---
At Aircon Mechanical Systems Inc., we offer building maintenance services for customers in the GTA, Toronto, Ajax, Aurora, Bolton, Brampton, Etobicoke, King City, Nobleton, Markham, Milton, Mississauga, Newmarket, North York, Oakville, Pickering, Richmond Hill, Scarborough, and Vaughan, Ontario.
Similar Services We Offer: