Save money and improve your HVAC system's efficiency.
You want to cut back on overhead costs by improving the efficiency of your building. This starts by analyzing your HVAC's output and overall efficiency with the help of a commercial HVAC contractor. Choose our team at Aircon Mechanical Systems Inc. to help with this process and provide your business with unparalleled HVAC services designed to enhance the efficiency, reliability, and effectiveness of any heating or cooling system.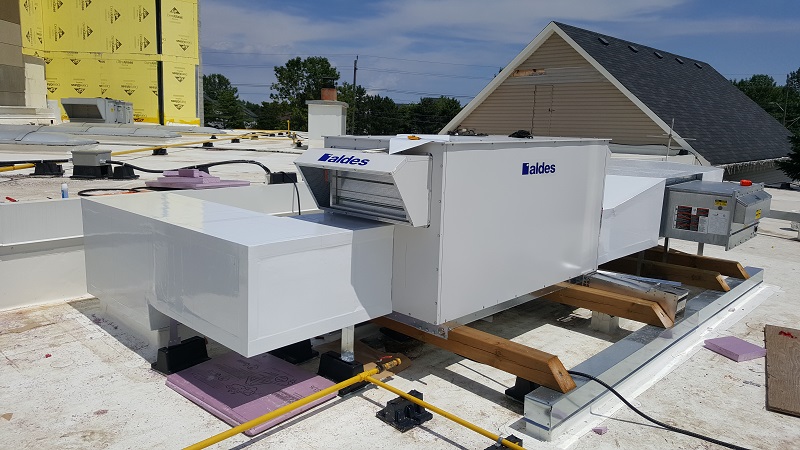 One of the best ways to improve the way your commercial HVAC system functions is by investing in regular maintenance. We can analyze your specific system's needs and recommend a maintenance plan that aligns with your budgetary requirements and needs for your building. If you need help retrofitting your existing system or installing a new one instead, we can help with either of these projects, too.
We have over 30 years of experience working in the commercial HVAC industry here in Toronto, Ontario, so we are a source of knowledge you can rely on for nearly any project. Our goal is to deliver excellent service and solutions, and to provide you with options that help you stop worrying about the function of your building's HVAC system.
We are the right commercial HVAC contractors to work with, thanks to our experience, comprehensive portfolio of projects, and dedication to our customers. If you have any questions about the services we provide or want to schedule your next appointment, please do not hesitate to contact us.
---
At Aircon Mechanical Systems Inc., we offer commercial HVAC services for customers in the GTA, Toronto, Ajax, Aurora, Bolton, Brampton, Etobicoke, King City, Nobleton, Markham, Milton, Mississauga, Newmarket, North York, Oakville, Pickering, Richmond Hill, Scarborough, and Vaughan, Ontario.