Save your facility money with our commercial HVAC solutions.
Reducing your facility's overhead expenses often starts with analyzing the output and efficiency of your HVAC system. Although you can analyze strategies to accomplish this independently, the best approach is to work with an experienced commercial HVAC contractor. Choose us as that contractor serving the Mississauga, Ontario for exceptional results, streamlined processes, and a superior overall experience.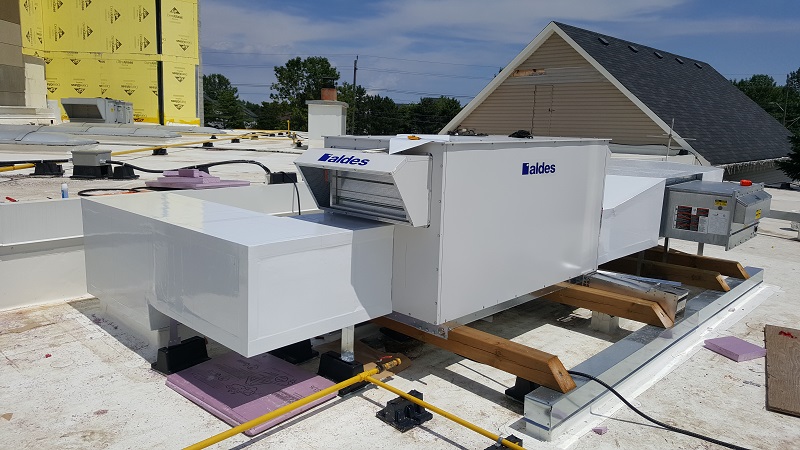 Compared with the HVAC system in your home, your commercial HVAC system is much more complex. Chances are, especially if your commercial HVAC system serves a large building, your system features multiple units, intricate ductwork, and additional equipment to support the system. Our technicians are qualified and experienced, and they know how to service all of these components for ongoing efficiency and output.
Although a big part of our operation is ongoing maintenance, we also take on new building projects. Let us help you outfit your new facility with a new commercial HVAC system. We have the knowledge and experience to choose the right components, select the right sizing, and implement the system effectively for optimal long-term use.
As your commercial HVAC contractor, we will take the right approach to all of your HVAC projects now and in the future. Contact us at Aircon Mechanical Systems Inc. for additional information about our services and how we can support your facility and your business. With over 30 years of experience and an impressive portfolio of projects, we are the right contractor to work with.
---
At Aircon Mechanical Systems Inc., we offer commercial HVAC services for customers in the GTA, Toronto, Ajax, Aurora, Bolton, Brampton, Etobicoke, King City, Nobleton, Markham, Milton, Mississauga, Newmarket, North York, Oakville, Pickering, Richmond Hill, Scarborough, and Vaughan, Ontario.
Similar Services We Offer: