You can trust our commercial HVAC technicians to keep your system in optimal condition.
One of the most important systems in any building is the HVAC system. HVAC stands for Heating, Ventilation, and Air Conditioning, all of which are essential for keeping your building comfortable and safe throughout the year. If you run a business of any kind, you will need to invest in commercial HVAC services to ensure the comfort of everyone in your building. Our team at Aircon Mechanical Systems Inc. has extensive experience in the commercial HVAC industry, and you can count on us to keep your system in optimal condition.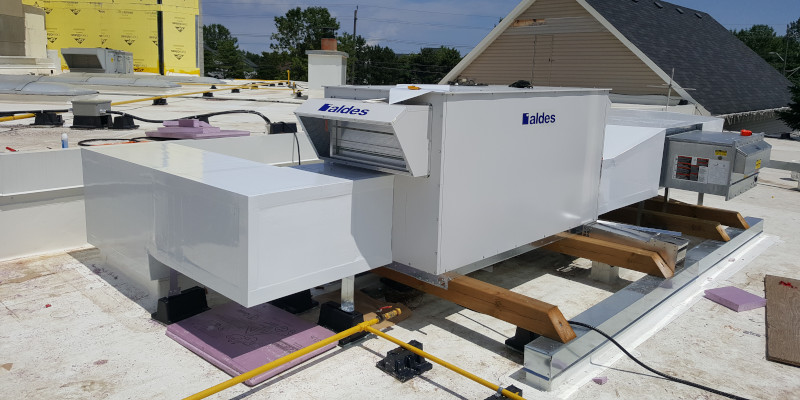 Our commercial HVAC technicians are here to help you maintain your system to ensure it remains in optimal working condition. We will examine your system and make any necessary adjustments to bring the various parts back into their proper state, which will improve your system's performance and, in turn, save you money on your operating costs.
In addition, our services can extend the lifespan of your system, so you won't have to get it replaced quite so soon. Of course, when your system does reach the end of its lifespan, you can turn to us again to have us take care of the replacement and installation process. If you have questions about what we can do for you, don't hesitate to reach out to our team.
We are proud to serve the Markham, Ontario area, and we want to help you keep your commercial HVAC system in good working order. If you are interested in learning more about our services, just give us a call.
---
At Aircon Mechanical Systems Inc., we offer commercial HVAC services for customers in the GTA, Toronto, Ajax, Aurora, Bolton, Brampton, Etobicoke, King City, Nobleton, Markham, Milton, Mississauga, Newmarket, North York, Oakville, Pickering, Richmond Hill, Scarborough, and Vaughan, Ontario.
Similar Services We Offer: