Reach out to us to learn more about commercial chillers.
Air conditioning systems are great. They keep you cool indoors and help remove the humidity that can spur the growth of unwanted allergens. However, sometimes you need a step up to keep the equipment, tools, and machinery in your commercial building at the desired temperature to achieve peak performance.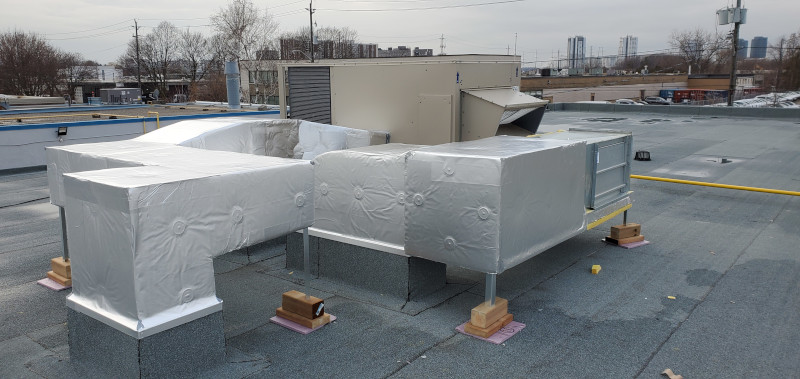 Commercial chillers are great additions to your building. Instead of taking the heat from the room, removing the heat, and throwing out the cold air like air conditioning, commercial chillers work by using water. The chillers cool down hot water and then disperse that cooled water throughout building. You can find water-cooled chillers and air-cooled chillers, and the difference is how the coils in the chiller are cooled. Another factor to note is that chillers can create much cooler temperatures than air conditioners can. Like we mentioned before, this can be very beneficial for cooling down equipment and machinery.
You can reach out to our team for information about commercial chillers. With over 30 years under our belt, we can give you our suggestions about what kind of chillers would be best for you and your commercial building. Commercial chillers should have regular maintenance and can eventually need repairs or replacements, just like air conditioning systems. Luckily, we can do all the work required to keep your chiller in top condition.
Deciding to add a commercial chiller to your Newmarket, Ontario commercial facility can be an excellent decision. You can get started by giving us a call here at Aircon Mechanical Systems Inc. today!
---
At Aircon Mechanical Systems Inc., we offer commercial chillers for customers in the GTA, Toronto, Ajax, Aurora, Bolton, Brampton, Etobicoke, King City, Nobleton, Markham, Milton, Mississauga, Newmarket, North York, Oakville, Pickering, Richmond Hill, Scarborough, and Vaughan, Ontario.