Our team offers energy-efficient retrofits to help you minimize your operating costs.
At Aircon Mechanical Systems Inc., we understand energy costs are a serious concern for any business owner, as they have a significant effect on your profit margins. If you are planning to build a new facility, we can help you design it for maximum energy efficiency, but even if you plan to keep your operation in your existing building, we can still help you.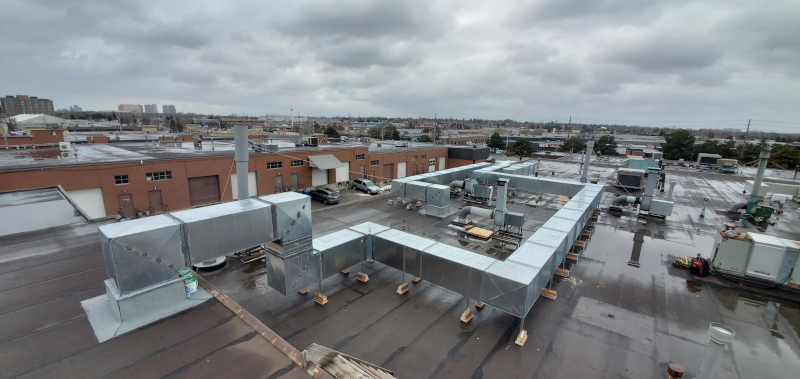 We offer energy-efficient retrofits, which means we can assess your building's current energy usage and implement solutions to increase its efficiency. If you are interested in improving your energy management, we encourage you to give us a call to learn how to get started with this process.
As we mentioned, the first step in the energy-efficient retrofits process is to assess your building's current level of efficiency. Our team will analyze your building and its systems to identify any places where energy is going to waste. From there, we will create a strategy to address each of the weak points we identified and improve your building's energy-efficiency.
The solutions we recommend may include things like replacing your boiler with a more efficient model, replacing your air conditioner, or installing a building automation system. Once you are satisfied with the plan, our technicians will get right to work on putting it into action, making the proposed changes and upgrades to increase your building's efficiency.
We are proud to serve the community here in Toronto, Ontario, and we want to help local business owners like you make your facilities as energy-efficient as possible. If you are looking for ways to improve your existing building in this regard, we encourage you to reach out to us to learn more about our energy-efficient retrofits.
---
At Aircon Mechanical Systems Inc., we offer energy-efficient retrofits for customers in the GTA, Toronto, Ajax, Aurora, Bolton, Brampton, Etobicoke, King City, Nobleton, Markham, Milton, Mississauga, Newmarket, North York, Oakville, Pickering, Richmond Hill, Scarborough, and Vaughan, Ontario.