Make informed decisions about your building's energy usage and HVAC equipment.
Do your building's mechanical systems need major repairs or full replacements? Does your building struggle with regularly high utility bills? Would you like to explore your options for implementing sources of renewable energy? If so, scheduling a commercial energy assessment with us at Aircon Mechanical Systems Inc. should be your next step.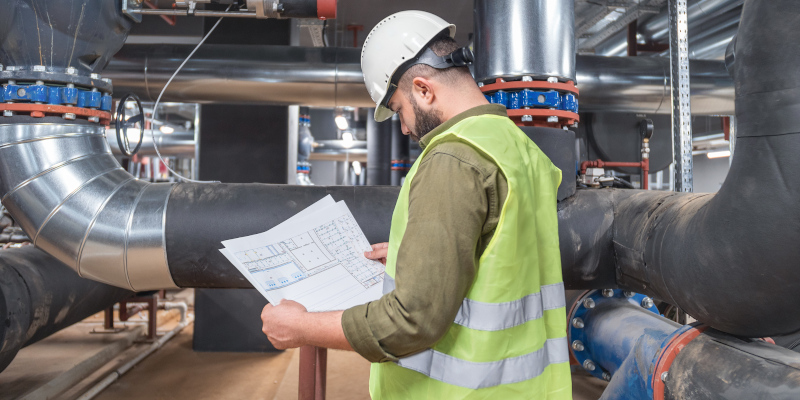 During a commercial energy assessment, we'll address the energy consumption of your building by reviewing utility bills, evaluating your existing mechanical systems, and providing you with a complete report of our findings. The purpose of this evaluation is to help you identify opportunities to save energy as well as find ways to increase asset values, promote environmental stewardship, and lower ownership costs.
Your complete commercial energy assessment report will include a description of your building's conditions, a description of all proposed upgrades and repairs, the expected annual savings associated with implanting certain measures, and other financial measures, like return on investment, that can help you lower costs while improving building efficiency. We have helped many business owners in the Mississauga, Ontario achieve improved outcomes by assessing the state of their building and implementing proven measures to enhance the efficiency of their site's equipment.
Hiring us for a commercial energy assessment is an investment in your building's ongoing functionality, comfort, and efficiency. For more information about the assessment process or the benefits of one of these assessments, reach out to us today.
---
At Aircon Mechanical Systems Inc., we perform commercial energy assessments for customers in the GTA, Toronto, Ajax, Aurora, Bolton, Brampton, Etobicoke, King City, Nobleton, Markham, Milton, Mississauga, Newmarket, North York, Oakville, Pickering, Richmond Hill, Scarborough, and Vaughan, Ontario.