One of the questions that commercial HVAC maintenance companies often get asked is how often an HVAC system should be serviced. While it might be frustrating to want a one-size-fits-all answer to this question and not get one, it is important to know that there are simply too many variables involved and that answers to your questions should be tailored to your situation.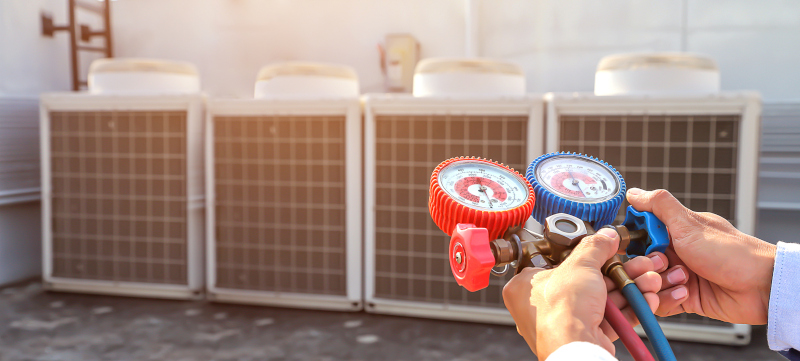 The best schedule for servicing commercial HVAC could be anything from semi-annually to monthly depending on the type of equipment, size of building, business use, and other factors. For example, a single-tenant. moderate-sized building isn't likely to need servicing as much as a factory or high-rise building. The best solution is to work with a company that offers industry-specific solutions that will tailor your commercial HVAC maintenance to fit your needs. Keep in mind that it is better to err on the side of caution and schedule service more often than is necessary than it is to not have it done often enough. The benefits of regular maintenance far exceed the cost of maintenance.
If you want to keep your commercial HVAC system performing as reliably and efficiently as possible, reach out to us at Aircon Mechanical Systems Inc. We serve the GTA with unparalleled service and are equipped to service any type of equipment, including commercial chillers, rooftop systems, ramp heating systems, boilers, and more. You can count on us for straight answers about maintenance frequency and when to consider replacing your equipment. Contact us today to learn more or to schedule an appointment.