When you need aerial lifts, just give our team a call to have our experts take care of everything.
If you are planning a large-scale construction project, chances are that you will need aerial lifts at some point in the process. Even at relatively low heights, your team will need a reliable, safe way to lift heavy structural components and maneuver them into place, and an aerial lift is the best method. Our team here at Aircon Mechanical Systems Inc. has been working on construction and specifically HVAC projects for over 30 years, so we are thoroughly familiar with how to use these lifts to complete projects at height. If you anticipate needing aerial lifts for your project, we encourage you to give us a call so that we can provide that service for you.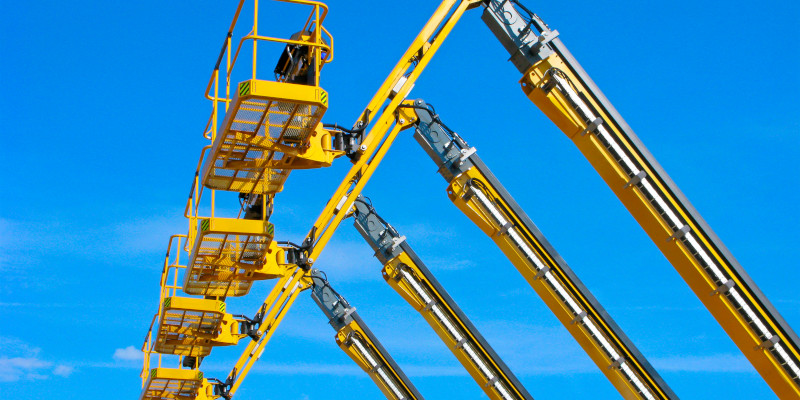 Our team uses state-of-the-art cranes and aerial lifts on all of our projects, as we know that using the best technology leads to improved outcomes and fewer accidents. On that note, our team is also fully insured, so in the event that an accident does occur (a scenario that we will do our utmost to avoid), you and your team will not be responsible in any way. In addition, when aerial lifts are required, our team will not merely operate them for you, but we will also take care of all the surrounding logistics, including filing the necessary permits, communicating with surrounding businesses, and clearing the way to access the top of your building.
We are proud to serve the Mississauga, Ontario, and we want to help you do what's best for your project. If you need aerial lifts, just give us a call to enlist our services.
---
At Aircon Mechanical Systems Inc., we use aerial lifts on projects for customers in the GTA, Toronto, Ajax, Aurora, Bolton, Brampton, Etobicoke, King City, Nobleton, Markham, Milton, Mississauga, Newmarket, North York, Oakville, Pickering, Richmond Hill, Scarborough, and Vaughan, Ontario.