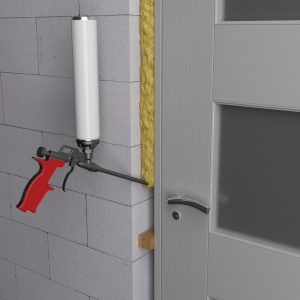 Here at Aircon Mechanical Systems Inc., we know that you care about your business, and we want to help you make it the best it can be. If your business facility is on the older side, then you are most likely looking for ways to make the building more energy efficient–if not to save the planet, then at least to lower your operating costs. Our team has the right experience and knowledge to perform energy efficient retrofits of existing buildings–we'll remove your old systems and replace them with modern ones that use far less energy. In this article, we'll go over some more information that you need to know about this process before you get started.
Sealing Air Leaks- One key step in all energy efficient retrofits is locating and sealing as many leaks as possible in your building's exterior envelope. This prevents your climate-controlled air from escaping into the atmosphere and also prevents heat energy from moving through your walls, both of which save your HVAC system from having to use extra energy to replace the heated or cooled air that was lost.
Improving Insulation- Related to the above step, another thing that our team will do as part of our energy efficient retrofits is look for ways to improve your building's insulation. Examples of this kind of improvement include replacing single-paned windows with double- or triple-paned ones, which helps prevent passive heat transfer through the glass, and replacing your existing doors with insulated options.
Upgrading Appliances- A third step that we take as part of our energy efficient retrofits is replacing aging or outdated appliances with modern options that were designed with efficiency in mind. This includes everything from your breakroom fridge to the lighting in your building–if there is an option that could save energy, we will bring it to your attention and incorporate it into your redesigned space.