If you are in the planning stage of commercial new construction, one of the things you will be thinking about is the location of the HVAC equipment. The most common approach these days involves rooftop systems as there are various benefits of going this route. Here are a few reasons that make it a smart move to put the equipment on the roof of your building.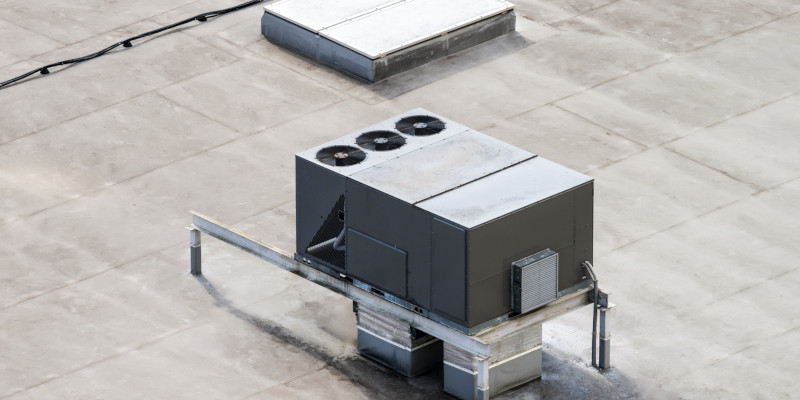 Appearance- A commercial building often needs a complex HVAC system with multiple units that could easily alter the aesthetics of your building if they were placed on the ground next to the building.
Security- Vandalism and theft are always a risk when your HVAC system is accessible. It will be nearly impossible for criminals to reach the equipment when you go with rooftop systems.
Noise- Even though modern HVAC systems are far quieter these days, if you want to further reduce the noise, consider rooftop systems.
Space- With land prices on the rise, you want to be able to utilize as much of your commercial lot as possible. Rather than have the HVAC units taking up valuable land space, put them on the roof so you can expand the footprint of your commercial building.
Damage- HVAC units on the ground can become damaged by landscapers, flying debris, and other situations. There is far less risk with rooftop systems.
Flexibility- Rooftop systems can be placed pretty much anywhere on the roof, whereas you may have several limitations for ground-based systems.
Costs- It might surprise you that rooftop systems are generally less expensive to install and can be more energy-efficient.
If you would like to know more about rooftop systems, so you can make an informed decision for your building in the GTA, reach out to us at Aircon Mechanical Systems Inc. We are happy to go over your options and provide you with the facts you need. Contact us today to schedule an appointment.