Having a working commercial HVAC system is essential for any business. Not only does it ensure that your equipment is safely heated and cooled, but it also provides employees with safe working conditions and ensures visitors to your business will be comfortable. Unfortunately, when a commercial HVAC system isn't working well, it can lead to a multitude of ongoing problems. Here are some indicators that it's time to upgrade your system:
Inconsistent Heating and Cooling. Inconsistent heating and cooling could occur in several scenarios. One scenario is that you have areas of your facility that will not maintain a steady temperature. Whether it's your business offices running perpetually hot or the cooling system cutting in and out on the manufacturing floor, this is a sign an upgrade is in order. A second scenario is when one or more areas of your commercial business will not heat and cool, even if the rest of the facility is working well. It can be challenging to troubleshoot why the HVAC isn't working in one area, but this one challenging spot could eventually lead to problems in other building areas.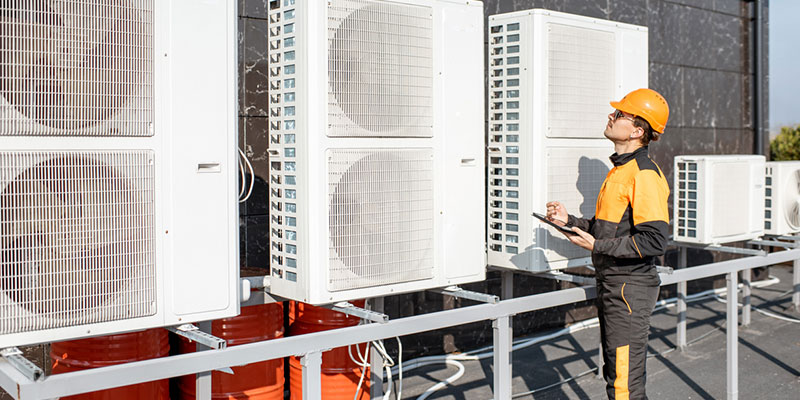 Frequent Repairs. If you find yourself constantly calling a commercial HVAC repair team to come in and figure out what's wrong, there is a good chance you should go ahead and upgrade your system. Even if the repairs seem minor at first, small repairs can lead to major hassles. Unfortunately, frequent maintenance can also result in excess expenses when you'd rather spend that money elsewhere.
Energy Efficiency. You might also want to upgrade your commercial HVAC system if you notice that your facility isn't as energy efficient as it should be. The act of replacing an older system with something new could save you thousands of dollars on heating and cooling and help the environment at the same time.
If you're interested in replacing your commercial HVAC system, reach out to us at Aircon Mechanical Systems Inc. We'll be happy to assist you with your commercial heating and cooling needs.