One of the outcomes of the worldwide pandemic is that many non-essential professionals are no longer going into the office daily. In fact, many commercial spaces are nearly vacant most of the time. As a result, you may be wondering how you should adjust your building maintenance services to compensate. Here are a few tips that you should know about the maintenance needs of a vacant building.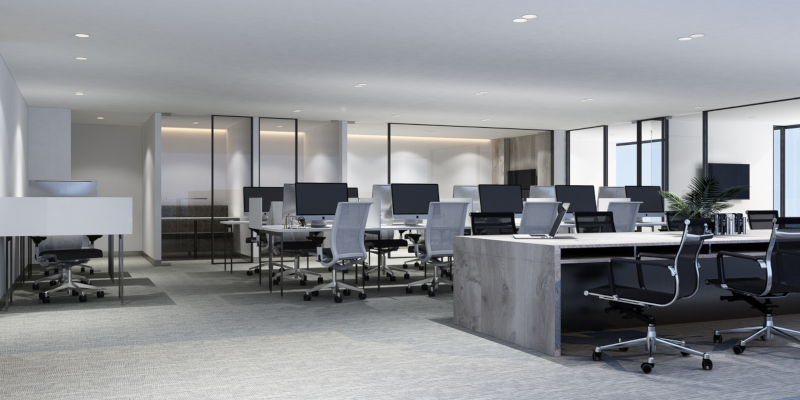 Keep your HVAC system operating- While you may be able to adjust the settings to reflect a lower need for comfort, you don't want to run the risk of the dangers related to high humidity. The last thing you want is to be able to bring your staff back to work, but need to delay reopening while mold remediation is being done, not to mention the costs involved with those services.
Conduct regular inspections- If a plumbing mishap or other problem occurs during normal business hours, someone usually notices pretty readily. However, in a vacant building, nobody is there to catch problems, so you need a plan in place for regular inspection. You should also operate the faucets, toilets, and other fixtures every so often to keep them working properly.
Be sure your emergency systems are functioning- Regular inspections are helpful, but what is even better is warning systems. Be sure that all alarms are functional, and you may want to beef up your security measures and take steps to make your building look inhabited so it doesn't look as inviting to criminals.
At Aircon Mechanical Systems Inc., we continue to provide building maintenance services because we understand that even a vacant building needs the HVAC system and other systems to operate as they should. We service air conditioning systems, building automation systems, roof-top systems, make-up air systems, boilers & chillers, radiant & infrared heating systems, ramp heating systems, gas monitoring systems, and much more. Call today with any questions that you might have.